What type of laser hair removal is right for you and your skin
Views:2 Author:Site Editor Publish Time: 2018-11-26 Origin:Site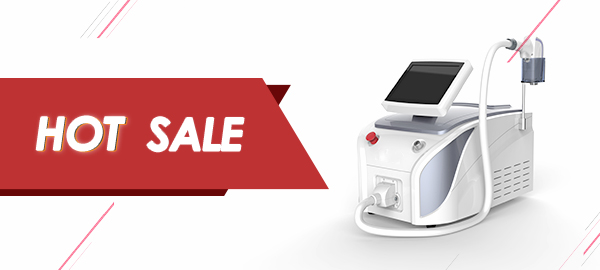 As we know,808nm is the best technology of hair removal,the outstanding advantage is its 808nm single-wavelength laser, a hair removal device that can be used for any skin tone

So here comes with our 3 wave length laser machine BM15.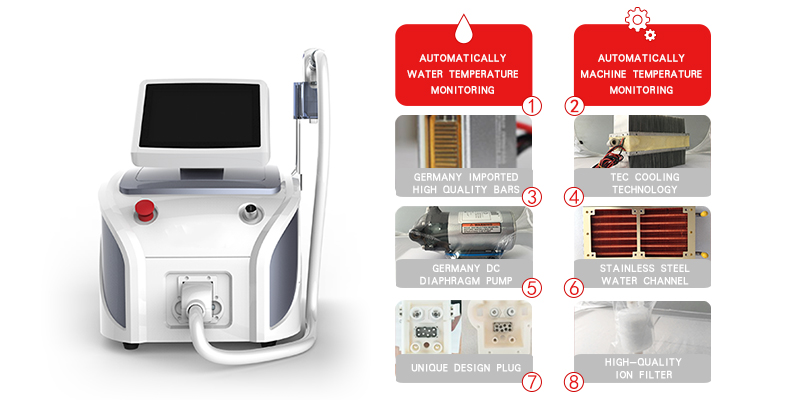 Features of our laser hair removal machine:
-Fast:
Big spot size and 10 HZ repetition rate,and the "IN-Motion" intelligent mode to bring the fastest the treatment speed to 10shots per second, which will save much more time to do the treatment.
2. Effective:
a. Strong power supply, makes steady power output
b. Germany imported Laser bars, high power output.(every shot, steady energy)
3. Safe and painless:
We are using TEC cooling system for water tanks and TEC for sapphire in hand piece , so you can get 24 hour working with machine, TEC cooling system for Sapphire handpiece 0-5 °C, which makes the treatment always confortable.
4. Easy to operate interface:
Auto intelligent mode design for users, We made different presets for different parts of body ,sex and skin types, even for new users, they can operate the machine easily.
5. the most suitable wavelength, high efficiency: 808 wavelength with 12 mm square treatment spot can penetrate deep into the dermis and subcutaneous fat tissue, with different deep parts and deep hair follicles, quickly stimulate collagen growth and completely eliminate the depth of any part of the body Hair
6.hair removal once and for all, the well-designed laser pulse can directly enter the dermis, absorbed by the melanin particles in the hair and hair follicles, producing a photothermal effect, completely destroying the hair follicles and hair shaft, resulting in permanent hair removal;
7: hair removal beauty skin double-handedly, all the advantages of the traditional ice point hair removal, powerful SPA function, not only hair removal but also whitening skin, firming the skin;
So basically,this 808 wave length laser can do once in all,no pain ,no feeling, give back your perfect,smooth skin.
Click for more: https://www.newangelmed.com/High-power-diode-laser-hair-removal-machine-manufacturers-BM15-pd6385768.html