What is the best hair removal machine?
Views:4 Author:Site Editor Publish Time: 2018-08-23 Origin:Site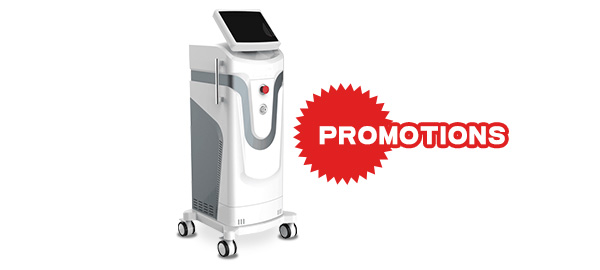 For hair removal machine, the most popular and the best is 808nm hair removal with 3 wavelengths. Beijing Newangel Technology.,Ltd has came out several new models for 808nm hair removal machine.

Newangel newest hair removal equipment diode laser hair removal machine equiped lasted technology 3 wavelength 755nm/ 808nm/ 1064nm, our device utilizes upgraded technology.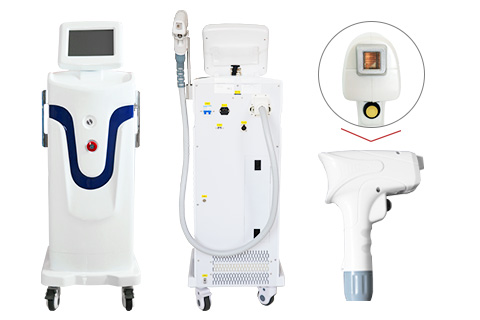 Features of our diode laser hair removal machine:
Big spot size and 10 HZ repetition rate,and the "IN-Motion" intelligent mode to bring the fastest the treatment speed to 10shots per second, which will save much more time to do the treatment.
a. Strong power supply, makes steady power output
b. Germany imported Laser bars, high power output.(every shot, steady energy)
We are using TEC cooling system for water tanks and TEC for sapphire in hand piece , so you can get 24 hour working with machine, TEC cooling system for Sapphire handpiece 0-5 °C, which makes the treatment always comfortable.
Auto intelligent mode design for users, We made different presets for different parts of body ,sex and skin types, even for new users, they can operate the machine easily.
New arrivals diode laser hair removal machine combines 3 different wavelength (808nm+1064nm+755nm) into a signal handpiece, which simultaneously work in the different depth of hair follicle to achieve better efficacy and ensure the safes and comprehensive hair removal treatment.
808nm: Golden standard wavelength for all hair types
755nm: Specific effective for blonde hair , fine hair
1064nm: Specific effective for darf, tanned skin
100% Germany imported Laser bars
Real sapphire Crystal, best cooling conduction
Big spot size, with "IN-Motion" treatment method, fastest treatment speed
755nm 808nm 1064nm triple wavelength, acheving best result for all hair types and all skin types
TEC(Thermo- electric cooling) cooling system the best stable cooling system a perfect macthing for laser machines, protecting Laser bar and increasing the continuous working period of machine to 24 hours continuous work. Preventing the burning
Click for more details: https://www.newangelmed.com/Beauty-system-diode-laser-hair-removal-machine-price-for-skin-type-BM13-pd6653978.html