The professional laser hair removal machine reviews
Views:8 Author:Site Editor Publish Time: 2018-08-25 Origin:Site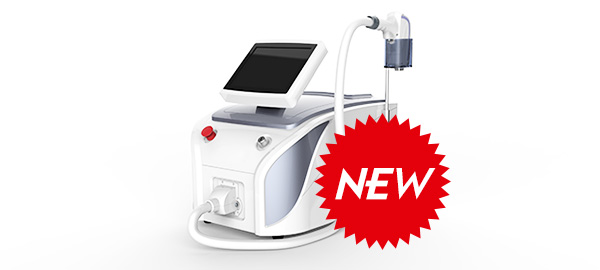 The professional laser hair removal machine is 808 diode laser.

Diode 808 nm is widely accepted as the "Gold Standard" wavelength in laser hair removal, due to its optimal melanin absorption and its increased penetration deep into the dermis where the hair follicle is located. Compared to other lasers where the laser light may be concentrated at the surface of the skin, diode treats deeper and is more effective where we want the light/heat to create damage - the hair bulb.
With our this model, it adopted two models, it can be equipped with 808nm diode laser, and also can be 3 wavelengths of 755+808+1064, that's can meet the different customer's demand.
About the cooling system, it adopts Water cooling system, Fan, and the imported TEC cooling system ensure continue work up to 24 hours.
Especially with the import Coherent laser bars, Germany diaphragm pump, and Japan TEC Condenser, guarantee you the top quality and accessories.
The treatment is no pains, for once accessories, it needs 3-4 treatments, the interval of each treatment are 3 weeks.
The high Energy Density Output Make sure good effective for any coloring matter 1-120J/cm2
What's more, this equipment has the isolation transformer, which reduces the leakage current and meets the standard requirements of medical devices.
Just be assured, this model is the the professional laser hair removal machine, you will love it very much.
Click for more details: https://www.newangelmed.com/High-power-diode-laser-hair-removal-machine-manufacturers-BM15-pd6385768.html