Portable 3D HIFU machine for sale
Views:5 Author:Site Editor Publish Time: 2018-05-08 Origin:Site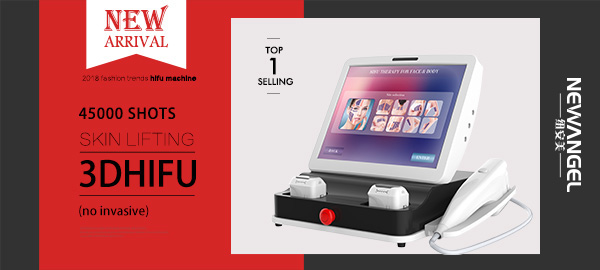 The HIFU machine is more and more mature and more popular than ever.Even every clinic has one unit HIFU machine.
Here we promote our portable 3D hifu machine for sale.Which has been a good choice to upgrade your HIFU machine now.Unique design with patent help you be more special in the market.Portable 3d HIFU design help you be more competitive.It adopted the most mature technology and advanced system.Greatly ensure a high quality in both face lifting and body slimming.
Two working mode, 8 treatment parts, to show its more advanced and professional design.
15,000 shots of every cartridges is much more competitive in the market and greatly save the cost for long-term consideration
Good quality with obvious effect as follows:
1.Anti-aging: facelift, tighten skin, remove crow's feet and fine lines, Eliminate wrinkles etcs.
2.Neck treatment: removal neck wrinkles, Neck anti-aging.
3.Body shaping: body slim and tighten the skin, easily achieve the S shape body firming
For now, 2 design for you choose, our 3D hifu machine will leading a new popular trending in the market for sure.And welcome your consultation!