Is portable hifu machine as effective as large clinic hifu
Views:5 Author:Site Editor Publish Time: 2018-06-02 Origin:Site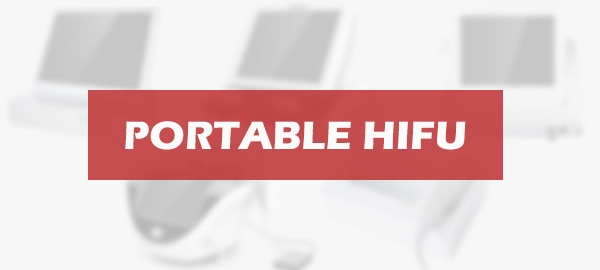 Is portable hifu machine as effective as large clinic hifu? The treatment is only related with the technology and operation, the portable hifu machine as effective as large clinic hifu, the same technology, and also very easy to take, very convenient to move and travel with them, provide more convenient for the clients.
First let's talk about the technology and treatment to proof that the portable model is the same as the large clinic hifu.
About the hifu technology for face lifting,
HIFU is a non-invasive & non-surgical cosmetic skin tightening treatment that uses ultrasound to lift and tighten collagen and elasticity of the skin, for both men and women.
With the HIFU treatment what we are doing is heating small targeted amounts of soft tissue below the surface of the skin to a level where the tissue will contract and the body will create new collagen. To achieve a significant lifting and tightening effect, the right amount of heat is delivered to the right depths of tissue and this fantastic treatment is capable of accomplishing both without any injury to the surface of the skin.
The degree and nature of any discomfort will vary from person to person and from area to area on the face and or neck, with bony areas such as jawline being more sensitive than others. There can be some temporarily, small areas of the numbing or sensitivity to touch after the procedure.
Just be assured about the portable hifu, guarantee you the top quality and treatment.