Hifu 360 Reviews
Views:3 Author:Site Editor Publish Time: 2019-02-28 Origin:Site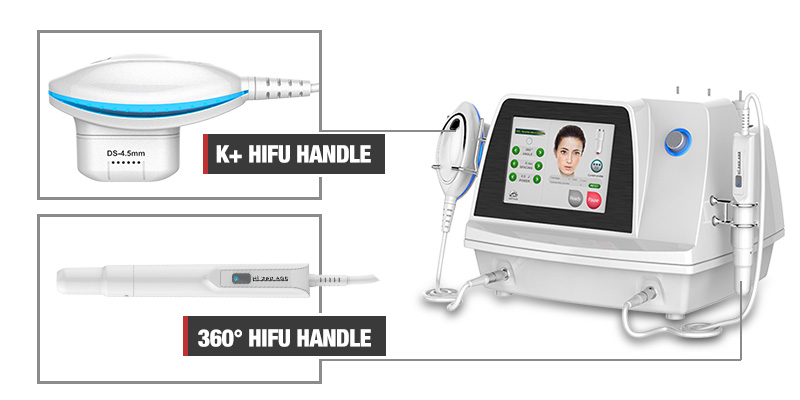 There are different models of hifu machine, the newest hifu 360 is

In order to meet the different clients demand.
Generally, there are mainly 4 kinds of HIFU relatively technology,
- 1 line HIFU for face/ body,
- 24 lines LIPOHIFU for body,
- 1-11 lines 3D HIFU for face/body,
- 1 line HIFU for vaginal.

LIPOHIFU is a special technology for body treatment, weight loss, body slimming. Cuz, it will output 24 lines after pressing the button once, which will largely increase the treatment efficiency.

The principle of LIPOHIFU is the same as 1 line classical HIFU machine. The main difference is, whether they will output 1 line or 24 lines after pressing the button once.
So we developed 2 in 1 HIFU machine, HIFU + LIPOHIFU, 2 working handles. HIFU handle is mainly used for face treatment, LIPOHIFU handle is mainly used for body treatment.

3D HIFU can achieve the same function, for face and body treatment. But it has only 1 working handles, and it can output 1-11 lines adjustable accordingly.
While, except the face and body, more and more people need to do the eyes, sides of nose, mouth, so we have the newest hifu 360 machines, provide the complete service for the clients.
This hifu 360 combines the normal hifu machine, it can help your clients for more details demand and complete service.