Effect of fat freeze cryolipolysis machine
Views:5 Author:Site Editor Publish Time: 2018-08-14 Origin:Site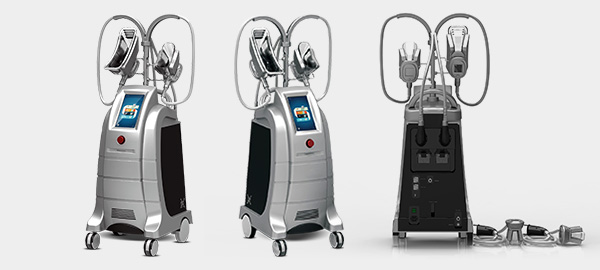 Cryolipolysis machine, it is a way of weight loss, the most popular as so far.
Fat cells freeze at higher temperatures than surrounding tissues. Cryolipolysis technology enables people to precisely target fat cells beneath the skin, and cool them to temperatures that trigger their natural death. This process,results in the treated fat cells becoming crystallized (frozen), and actually die. Because however the fats crystallize faster than normal cells, there is no damage to skin, nerves or other surrounding tissue.
Over time as the treated fat cells shrink and die, your body naturally metabolizes them, eliminating these dead cells, and leaving a more sculpted you. Unlike with diet or exercise where the fat cells are reduced in size, with cryolipolysis , once the treated fat cells are gone, they're gone for good.
With each session you are able to decrease the number of treated fat cell by about 20%. Each additional treatment further enhances your results, ridding you of an additional 20% of the treated fat cells per session. With cryolipolysis at Ideal Image, it's easy to sit back, relax and reduce that stubborn fat.
You may start to see changes as quickly as four weeks after your treatment, and will experience the most dramatic results after two months, but your body will flush out fat cells and continues doing so for up to four to six months after treatment.
Now it has been the sixth generation for cryolipolysis, is aiming for body slimming and double chin removal with amazing results. No only in thigh, calf, abdomen,and also for face double chin removal.
Beijing Newangel Company is your best choice for cryolipolysis machine ont only for body slimming, but also for facial treatment.
Click for more info: https://www.newangelmed.com/Cryolipolysis-beauty-machine-pl534025.html