Buy professional laser hair removal machine from Newangel
Views:6 Author:Site Editor Publish Time: 2019-11-06 Origin:Site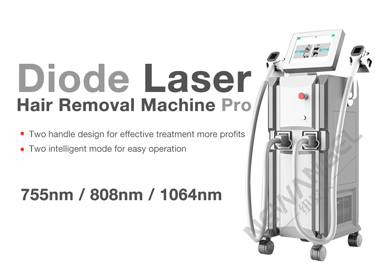 Dear there,
This machine is popular both in salon and clinic, high quality with good price.
The hair removal market is developing fast.
From the IPL. OPT to SHR, then the diode laser machine replaces the old school rapidly.
Now there is a new trending in diode laser machine as well, which is a "big spot size with big energy" machine.
What's more? We make a new design with a screen on the work handle.
That means you can adjust the parameter, start and stop the machine only by handle easily.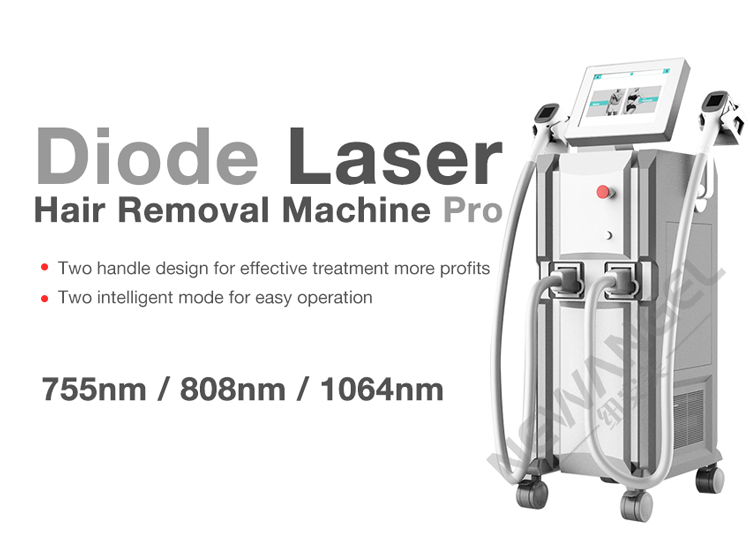 Here show you the updated design of 808nm laser machine,
-Add the extra screen on the handle
-The two handles can work at the same time, save more time during the operation, we can customize the different spot side handle.
-With stronger energy and power, big sport size, guarantee effective treatment.
-also add the screen on the handle, very convenient to operate,
-With the import US coherent laser bars,
-and the four units of TEC cooling system in one machine,
-highly guarantee the long lifetime.
Any problems, please feel free to contact us, detailed catalogue is prepared for you.
Waiting for your reply, thanks.
Newangelbeauty
Click for more: https://www.newangelmed.com/Latest-laser-machine-hair-removal-with-2-handles-working-simultaneously-pd94610746.html