Best laser machine for hair remover 2019
Views:6 Author:Site Editor Publish Time: 2019-09-10 Origin:Site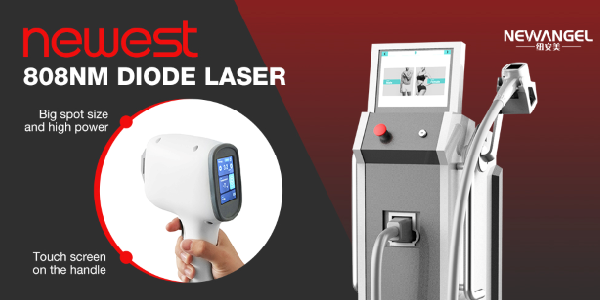 Good news
powerful diode laser hair removal machine coming now.
This machine is popular both in salon and clinic, high quality with good price.
The hair removal market is developing fast.
From the IPL. OPT to SHR, then the diode laser machine replaces the old school rapidly.
Now there is a new trending in diode laser machine as well, which is a "big spot size with big energy" machine.
What's more? We make a new design with a screen on the work handle.
That means you can adjust the parameter, start and stop the machine only by handle easily.
The most competitive advantage:
--Big spot size with a screen on the work handle.
--Two working modes: Guide mode and Professional mode.
--Upgrade cooling system:
handle, there is not only with the water, but also add one cooling pad, to reach a much better cooling effect, and protect the handle better.
machine host, there equipped with 2 pcs TEC, 2 cooling fans, for machine body Heat dissipation, ensure long working time, and machine lifetime.
--Perfect water and electrical system, ensure the circle well help clients feel more relaxed to use the machine.
--Operation shots monitor, you can rent the machine or control the treatment cost better. (for example, charge by the shots )
Here enclosed the machine detail for your review, please check.
Does this model attract you well?